Adding membership functionality to your WordPress site can be very beneficial. Members can view special content, maintain a directory profile and more. Plus, site owners can leverage this type of platform to make some money, as well.
The available plugins run the gamut in terms of features. Everything from restricting access to content all the way to charging members for recurring subscriptions are built right in. It's just a matter of finding the right fit for your needs.
This post contains some affiliate links. We may receive a commission for purchases made through these links. See the
disclosure
for more details.
Let's explore what types of features you can expect to find. Then, we'll introduce you to some outstanding plugins you can use to build a membership site.
Things to Consider
Membership sites are not one-size-fits-all. Just about every organization is going to have their own specific wants and needs. So, it's important to think about these items before you invest time (and money) in a plugin.
With that in mind, here are a few features that you'll want to pay particular attention to. They'll help you decide which path to take:
Access to Content
Are you planning to offer members-only content? Most membership plugins offer this functionality. However, some may be a better fit for complicated scenarios. Think about what you need to protect and how you plan to structure it.
Also, note how the plugin treats memberships that expire after a specific period of time. Will you be able to set up time-based access?
Online Payments and Subscriptions
Will you be charging members for access to your site? If so, choose a plugin that works with payment gateways, such as PayPal or Stripe. Will members need to renew their subscriptions on a routine basis? In this case, recurring payments are a must.
Front and Back End Capabilities
Should members be able to access the WordPress Dashboard? Should they be confined solely to the front end? Finally, will users need to publish their own content?
These items are much easier to accomplish with a plugin that already includes this functionality.
Administrative Tasks
How will user accounts be registered on the site? Will administrators be able to approve new members? Can membership rosters and reports be exported?
Not all plugins handle these tasks. In some cases, you may even need to add other third-party plugins to get the features you need.
While there are certainly more items you may need to consider, this list should get you off to a good start. Overall, the goal is finding the solution out there that checks the most items off of your to-do list.
WordPress Membership Plugins
Now, it's time to take a look at some top plugins that can help you do the job! We'll start off with the most basic options. Then, we'll work our way towards those that offer a full suite of capabilities.
User Access Manager
With User Access Manager, you're getting the bare bones of a membership system. This free plugin is built for situations where an administrator wants to group users together and restrict content. The plugin supports multiple groups, while users can automatically be added in based on their role or other criteria.
Admins can restrict entire post types, or on a piece-by-piece basis. Therefore, you can allow access to only the groups you choose.
Members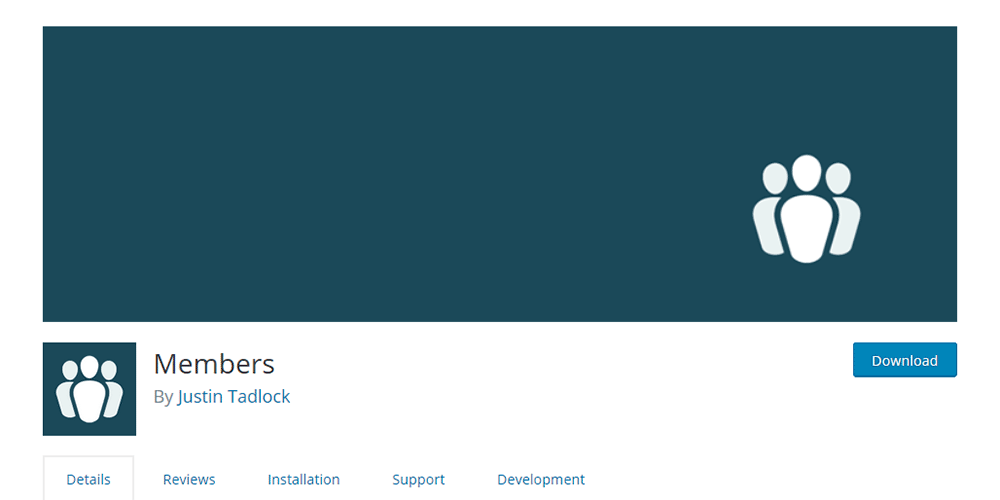 Taking things a step further, Members brings the power of the WordPress Roles and Capabilities. Tweak existing user roles or create new ones, then restrict access to content based on them. This could be used, for instance, to open or close off specific post types to users.
The plugin has free and commercial versions. It also sports a collection of commercial add-ons. They enable further control over items such as GDPR compliance, WordPress Dashboard access, creating a hierarchy of user roles and more.
WP User Manager

Use WP User Manager to create a full-fledged membership site. It features both the ability to restrict content and enable front end membership directory functionality. Users can register, login and edit their profiles without touching the WordPress Dashboard. Admins can also add custom fields to member profiles, and collect data from users at registration. This makes it easy to collect industry-specific information.
While the core plugin is free, there are loads of commercial extensions available. Use them to create custom fields, unlimited registration forms, integrate with WooCommerce, or Mailchimp. Or, add features such as user verification and managing signups.
With such flexibility, you can build a membership site that fits your exact needs. You can read a more in depth review of WP User Manager here.
Restrict Content Pro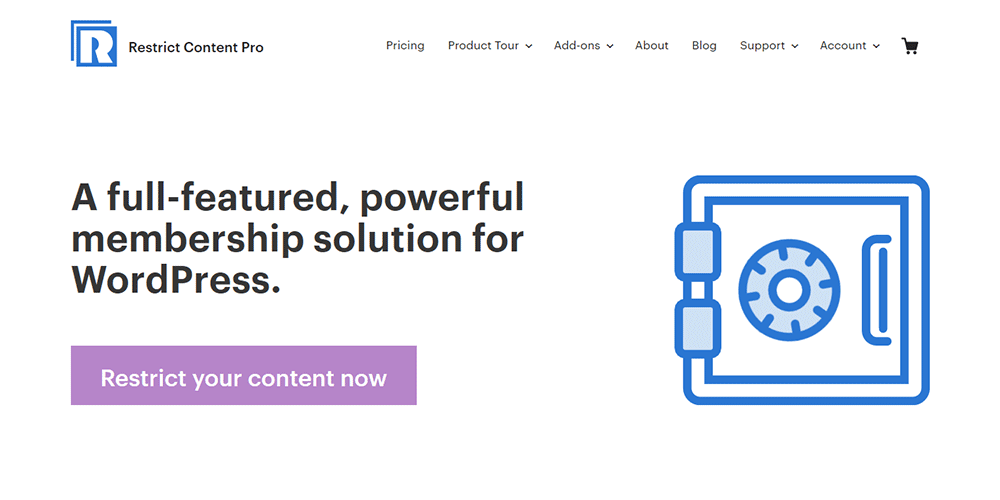 Restrict Content Pro aims to be an all-in-one solution, offering one of the most robust feature sets out there. Site owners have the ability to create a for-profit membership site right out of the box. You'll find support for numerous payment gateways, WooCommerce and recurring subscriptions. Members can sign up and manage their account directly through the front end of your site.
There are a ton of high-end features, such as the ability to "drip" content to users over time and send automated email reminders. Member data and custom reports can also be exported right through the plugin UI. This is a commercial plugin that also offers numerous add-ons, depending upon which license you purchase. However, a few are also available for free.
MemberPress
MemberPress also offers a full-on membership suite. It includes just about every major feature you'd want to offer members. First, integrated payment gateways and custom subscription setups help you build membership levels exactly how you want them. Second, there are numerous ways to restrict content. A rules area lets you define even the most complex criteria. Also, content can be limited to certain membership levels or not – it's your call.
Also included are functions for creating dynamic pricing pages, dripped content and custom reports. Integrations with a large number of third-party services (including AWS, WooCommerce and more) are available. Of particular note is the Corporate Accounts feature, which lets you sell custom multi-user packages to organizations (Restrict Content Pro offers a similar function). Note that availability depends upon which license tier you purchase.
The Right WordPress Membership Plugin
Over the years, I've worked on a number of different membership sites. Each one with different requirements. I found that several of the plugins on this list were the perfect fit for those different situations.
To find your match, take stock of the features you need. With so many options, you are likely to find the plugin that's right for you.
Do you have a go-to WordPress plugin for running a membership site? Let us know in the comments below.
What to hear about our latest deals and new posts? Subscribe below 👍