Whoa! It's a great time to be alive seeing as you are witnessing the future of WordPress predicted at the State of The Word 2017 unfold right before your very eyes.
By the way, before anything else, hand up if you've taken Gutenberg for a test drive. Many of you, I see. At the time of writing, Gutenberg is still in beta mode, but the plan is to release it as part of WordPress 5.0 in the near future.
However, the million-dollar question of the hour is: How does the future of WordPress look beyond 2018? So, we hopped on the time machine, and we just came back from the future.
Now, it's your turn to take the ride, so buckle up amigo, we're hot in 3, 2, 1…
The Future of WordPress Beyond 2018
In the web space of the coming days, WordPress will no longer be just a content management system (CMS), but a powerful framework that runs all kinds of apps.
In the deep future, WordPress could morph into an operating system for the open web. How do we know this? Matt Mullenweg, himself, said so at WCEU 2016:
You know, the thing I keep coming back to, and it's a little cheesy and a little abstract, but WordPress really can be an operating system, for not just the web, but the open web.
Thanks to the REST API, you can create apps in any language and run them on WordPress, and you can expect more developers to follow this route.
Gutenberg and Calypso are two examples of what you can do with the REST API. Additionally, this new approach means JavaScript will find more use in WordPress, but this is old news.
So before we get lost in all this, let's break down the future of WordPress into sections I'll cover:
The Future of WordPress Security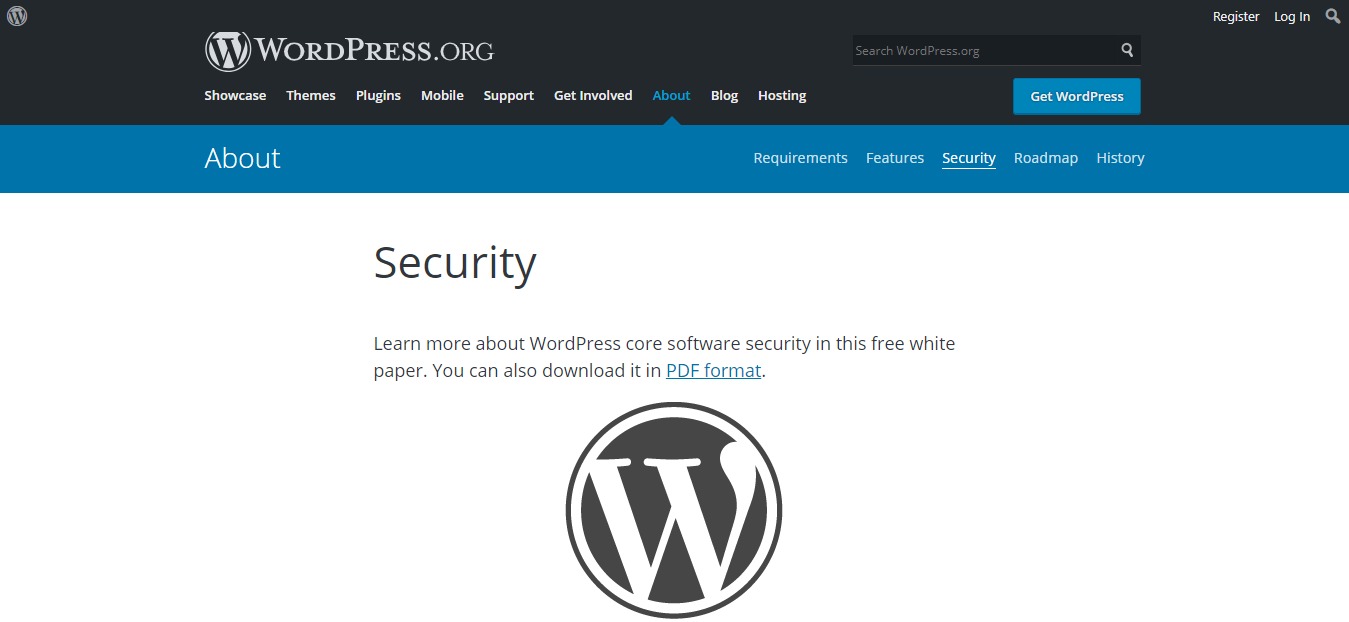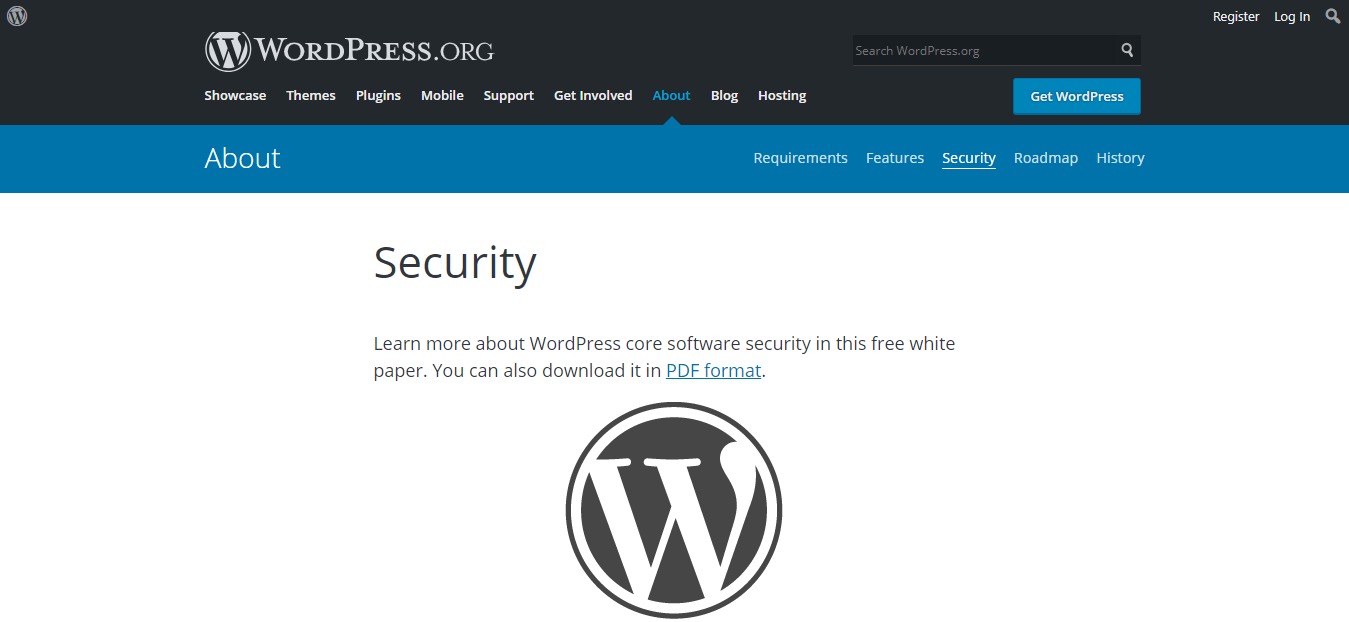 Keeping your website secure needn't be an uphill task. Get in the habit of creating backups and updating your site; core, themes, and plugins, and you're halfway there.
Managing your site won't change by much but as the WordPress userbase expands, you can expect to see the uptake of advanced security solutions.
As such, you can expect the entrance of security tools that will keep your site secure proactively. Managed WordPress hosts can expect to shoulder the burden of security as more beginners join the WordPress bandwagon.
Developers will have a greater need to improve their products and raise awareness about WordPress site security.
In addition, plans are underway to introduce Tide, so that the WordPress core can verify that plugin and theme downloads are correct.
Tide marks the birth of automated AI tools to check vulnerabilities in plugins and themes, which means you'll spend less time securing your WordPress site.
As a result, you can expect to see security tools that take the complexity out of securing your site via automation, which means great things for the average website owner.
All the same, this doesn't discount the value of security best practices such as using strong passwords, renaming admin accounts and installing SSL among other things.
Keep in mind that…
There is no silver bullet you can use to solve all your security needs, but rather you need to do many things correctly. Also, it is not a one time process but an ongoing effort. – Akshat Choudhury
On top of that, policies such as GDPR will make WordPress more secure as days come.
Future of WordPress Design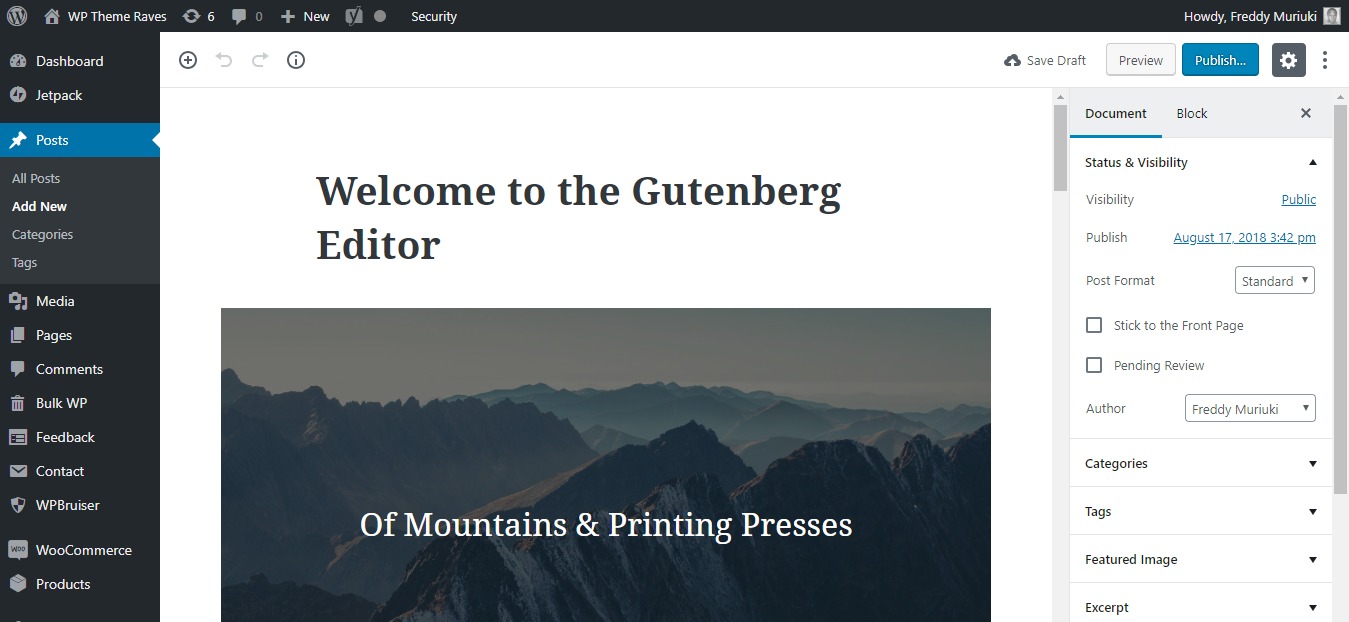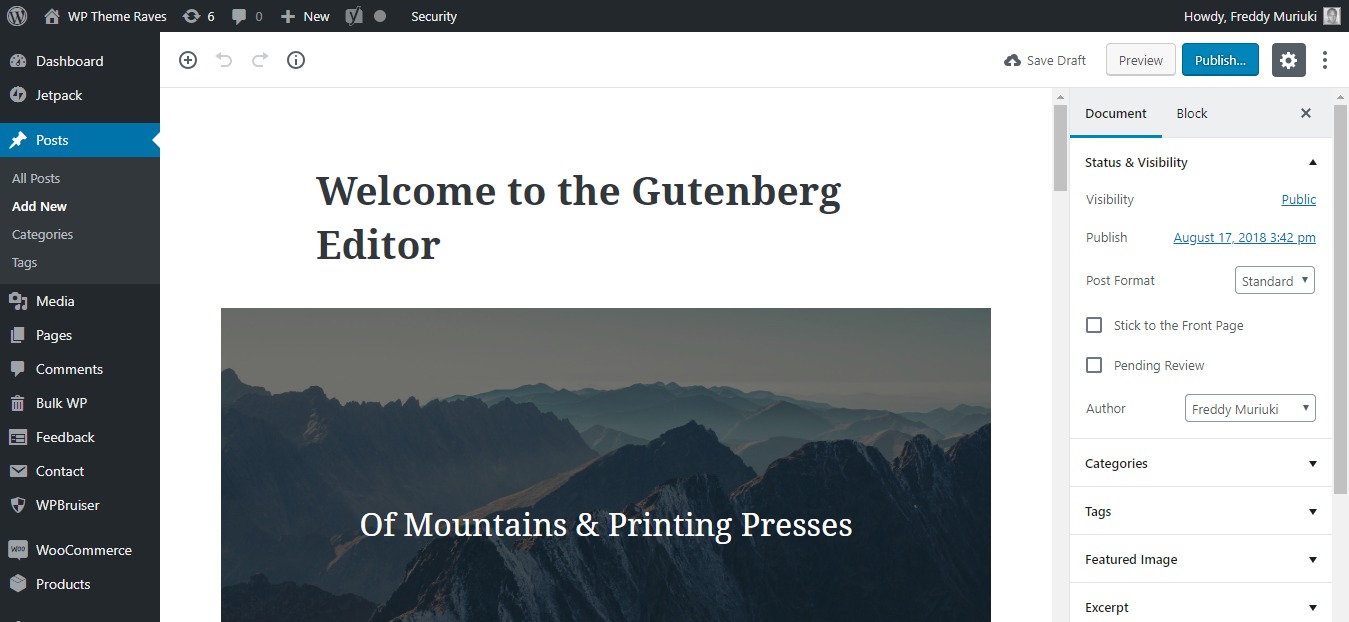 If you've tried Gutenberg, you will agree WordPress' UI has come a long way since its inception. The same goes for Calypso and even the live theme customizer.
All these tools point to a future of WordPress where whipping up professional websites take hours, not days. Nowadays, you can create world-class interfaces in record time.
I mean, with the advancement of visual page builders (e.g. WPBakery Page Builder, Divi, and Elementor), multi-purpose themes, and modern frameworks, beginners have more control over every design aspect of their websites. In a nutshell, front-end design will be your best friend in the future, so brush up on your JavaScript skills.
Gutenberg is WordPress' attempt at providing a built-in visual page builder, and we still have the tried-and-true live theme customizer. Also, the classic editor we're already used to will be activated by a WordPress plugin once Gutenberg goes live.
Better UX
Additionally, there is a strong focus on improving user experience, mobile responsiveness and adopting new design concepts. WordPress will continue to take a mobile-first approach in the future, and technologies such as Accelerated Mobile Pages (AMP) will contribute significantly.
For this reason, you can expect developers to create heavy-duty and responsive themes, while deploying techniques that ensure the best speed performance for all users. In the future, WordPress sites will look and perform better on a wide range of devices.
At the same time, the WordPress theme of the future will be tougher and smarter, with more built-in features such as shopping carts and checkout systems among others.
Design and usability are more important than ever. Watch a friend or family member try to use your plugin from start to finish, and it'll give you a ton of ideas on how to make it better. – Matt Mullenweg
That being said, you can expect more of design trends such as photo-based WordPress themes (themes that use imagery to drive engagement) and micro-interactions.
Additionally, with virtual reality taking a hold, you can expect to see feature-packed VR themes, that will help you to grow your reach within VR communities.
If you had no idea, WordPress already supports Google Cardboard and Oculus Rift, which means you can expect support for VR to grow in the future.
As a consequence, beginners will have a great time creating rich content within the WordPress admin. In addition, you can expect to see themes that use different coding languages run on WordPress.
For plugin or theme developers, you will need to update the design of your products to work with Gutenberg and other future tools so that you can remain competitive in the market.
Functionality
We all love WordPress because it offers you all the functionality you need to run a website. If a feature is not already available in WordPress, there is a plugin to cover your back.
But what does the future of WordPress offer in terms of functionality? For starters, video marketing is no longer a fad; it's here to stay. Consequently, as video grows, you can expect to see WordPress integrate video further.
Additionally, WordPress users won't depend entirely on traditional plugins to add functionality to their websites. While plugins aren't going anywhere soon, more beginners won't know whether they are using a typical plugin or an app running on WordPress via the REST API.
On top of that, the visual builders currently in the market ship with many features; features that were originally the preserve of WordPress plugins. As a result, you will create and launch super-fast websites all from within your favorite visual builder in a matter of minutes.
On top of that, you can expect to see better translations, because the WPML plugin just doesn't cut it. If only WordPress could translate your content into multiple languages natively.
If you're a developer, this is the best time to improve your skills so you can take advantage of tools such as the REST API among others. Don't be like a deer caught in the headlights; more WordPress apps that run on REST API will enter the market.
The Future of WordPress Support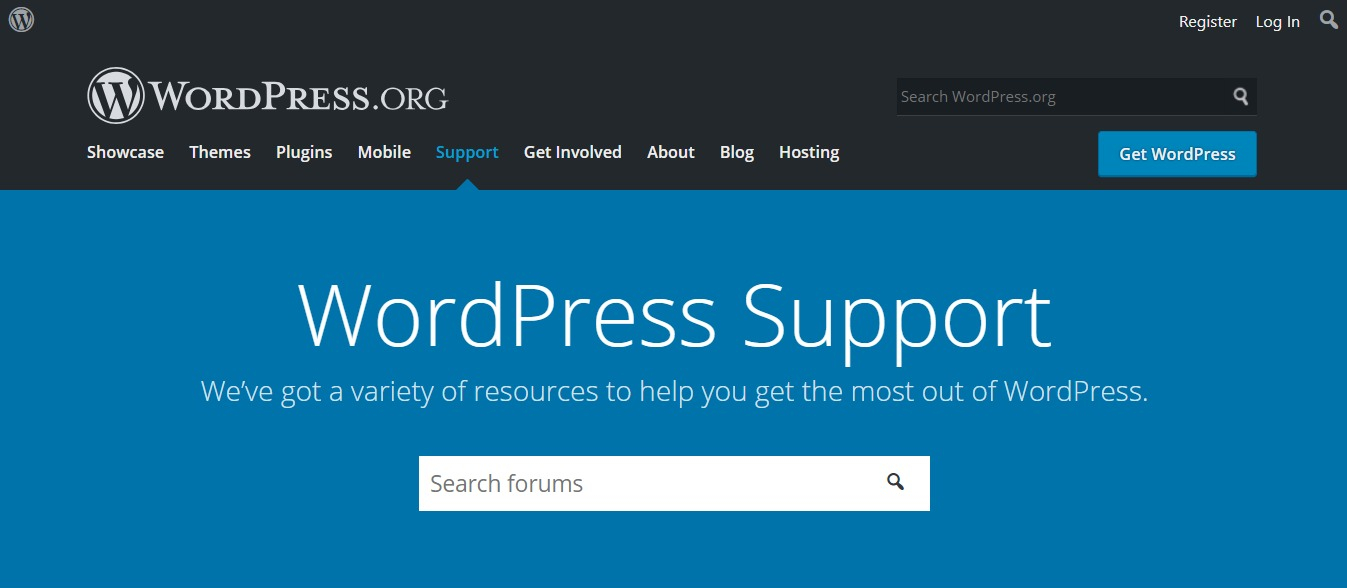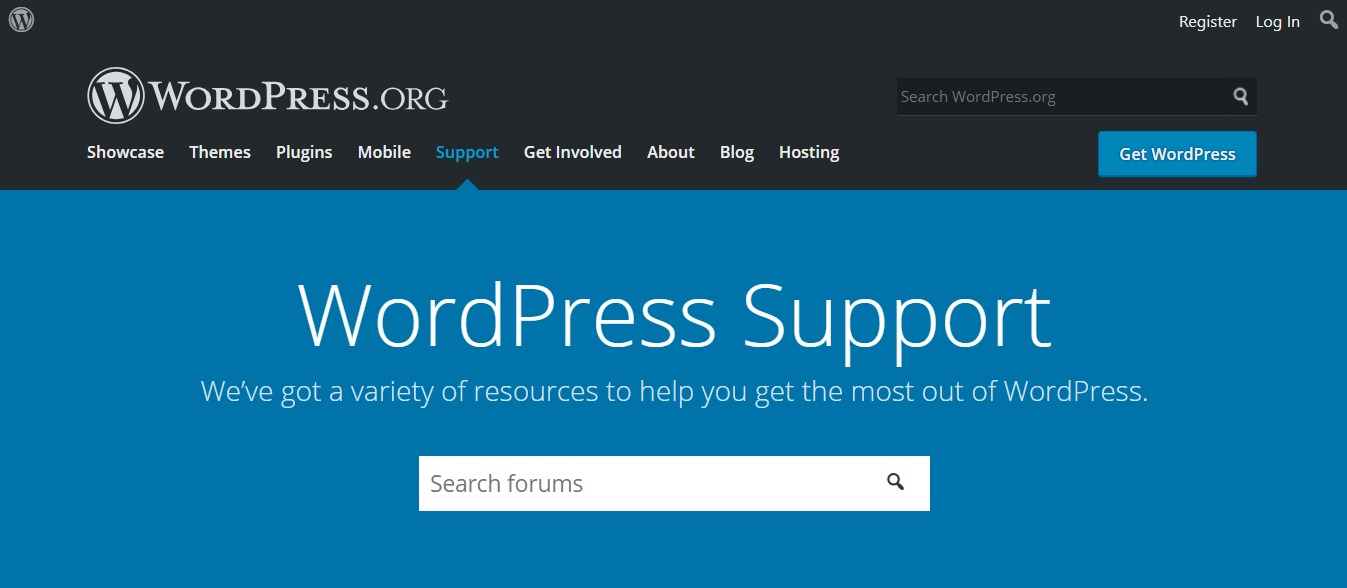 Since the early days, WordPress has enjoyed great support through either the community support forums or commercial services.
You can expect the number of volunteer supporters to grow just because WordPress enjoys a large community. And as more people join the world of WordPress, you can expect the entrance of more managed WordPress companies.
As we mentioned earlier, managed WordPress hosts will improve their support to cater to the new changes as well as the diverse needs of their customers. At the time of writing, there is already a huge demand for managed WordPress solutions.
If you're so inclined, start contributing to WordPress as a support rep, because we need you. Are you looking to make a killing providing WordPress support? There is no better time to start a WordPress support company.
Community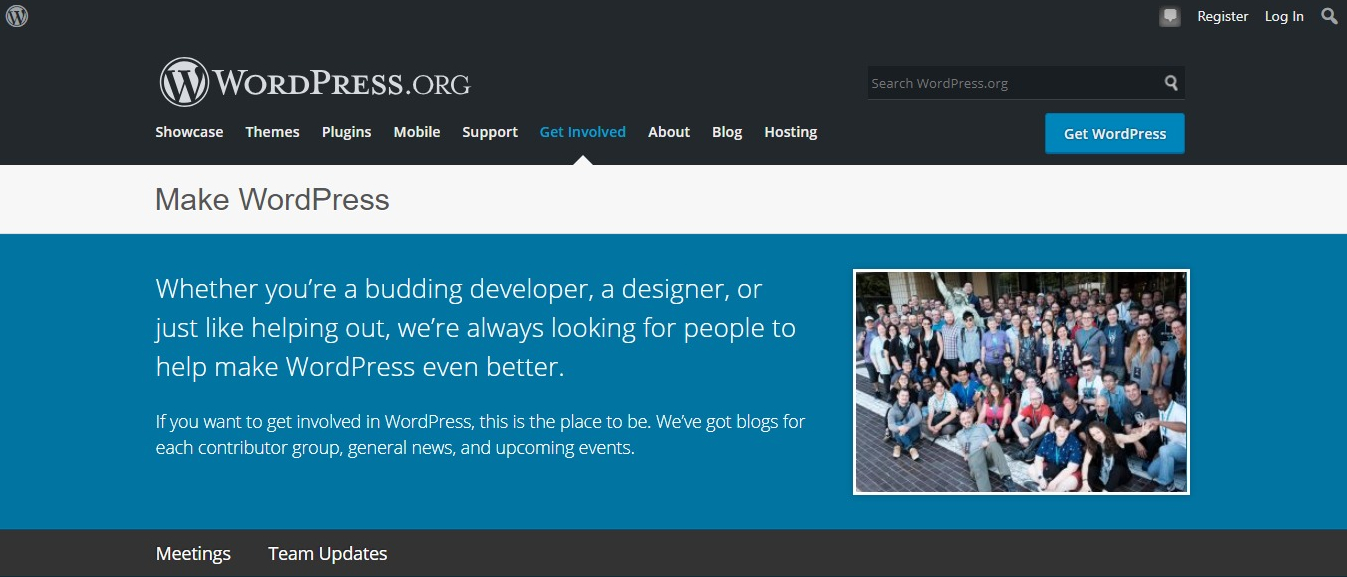 WordPress has grown steadily in the last ten years, and with it the community. The platform enjoys one of the biggest and most engaged communities on the internet.
In the future, the community around WordPress will keep growing as more users jump on the bandwagon.
Seeing as WordPress is becoming easier for beginners, you can expect more users to join, which contributes to the growth of WordPress.
WordPress is now better placed to compete with solutions such as Wix, Shopify, and Squarespace, what with new improvements such as the aforementioned Gutenberg editor.
Moreover, more developers will view WordPress as more than just a "blogging platform." As such, more developers will depend on WordPress to run all manner of web and mobile apps.
At the end of the day, it's possible WordPress will power 35% of the internet by 2020. Do think this a reasonable prediction? Well, WordPress already powers about 30% of the net.
Conclusion
The future of WordPress is bright and becomes brighter with each new update and tool. If you're in doubt, WordPress isn't going anywhere soon, which means you should jump in right this minute.
How do you think the future of WordPress will look? What features would you like to see in future versions of WordPress? Do you agree with our findings? Please don't hesitate to share in the comment section below.
What to hear about our latest deals and new posts? Subscribe below 👍