Social media sites can are great for posting images and engaging with users. Instagram is one of the most popular social media sites/apps around, where posting images and videos with hashtags and locations can be extremely useful for your business or brand.
However, you you might want to replicate these posts on your website to funnel traffic to your site, but instead of manually uploading the same images, you can use of WordPress Instagram plugins to make your life easier.
In this post, we highlight five WordPress Instagram plugins that will help you to automate image sharing on your site, which might be a dedicated photography site, your company's blog, or just your own WordPress site to share photos. This post has WordPress plugins that help you to create posts from Instagram automatically, import/backup posts and create beautiful Instagram feeds among other things.
In short, you're getting the perfect Instagram plugins to boost activity and drive more traffic on your WordPress site.
Top 5 WordPress Instagram Plugins
In this section, we cover free and premium Instagram plugins that allow you to show off your Instagram media on your WordPress site.
Intagrate


Coming in at number one is Intagrate, a popular WordPress Instagram plugin brought to you by our very own Iain Poulson. Intagrate was built for one job and one job only – to automatically post your Instagram posts to your WordPress site.
This means you can create posts on your WordPress site on the fly and without breaking a sweat. Intagrate works as advertised thanks to a suite of powerful features such as:
Ability to automatically post your Instagram images and videos to your WordPress site as new articles with full support for custom post types
Full support for Instagram's new multi-images feature
Comments integration – Now you can add Instagram comments to your WordPress site. The plugin uses the user's profile image as the author image
Image moderation – Ninja Shop comes with a dedicated moderation page that offers you complete control over which images you post
Hashtag posting – You can post images from any Instagram user with specific hashtags. This feature is great for online image competitions
Ability to connect unlimited Instagram accounts
Google Map integration
Likes Count integration
Amazing support
And so much more
Intagrate Lite is the free version of Intagrate with slightly fewer options than the pro version.
DsgnWrks Instagram Importer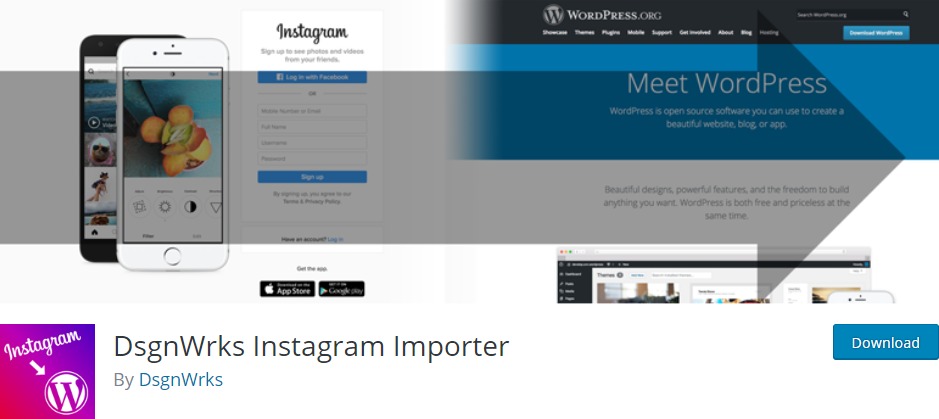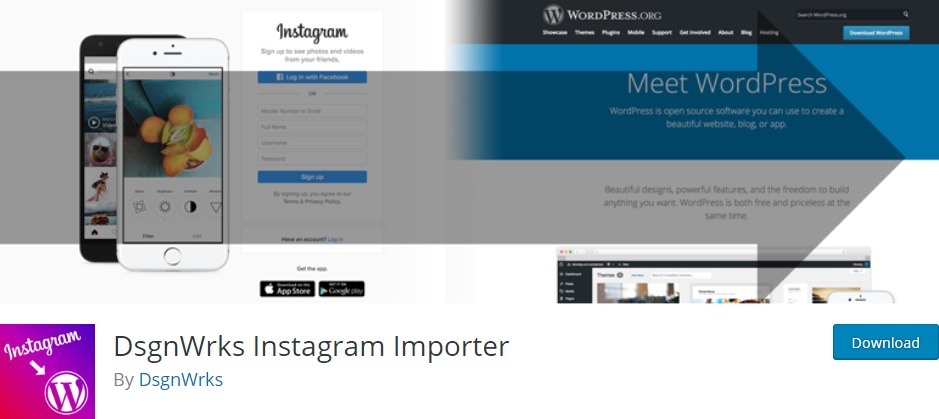 Next, we have DsgnWrks Instagram Importer, which according to the author helps "…you to import and backup your Instagram photos to your WordPress site." The brainchild of Justin Sternberg, DsgnWrks Instagram Importer is best known for features such as:
Built-in support for WordPress custom post types
Robust post formatting options that help you to enrich your content in new ways
Shortcodes
Support for Instagram videos
Import and backup Instagram posts automatically
Get DsgnWrks Instagram Importer Update: This plugin has been closed as of August 10, 2019 and is not available for download
Instagram Feed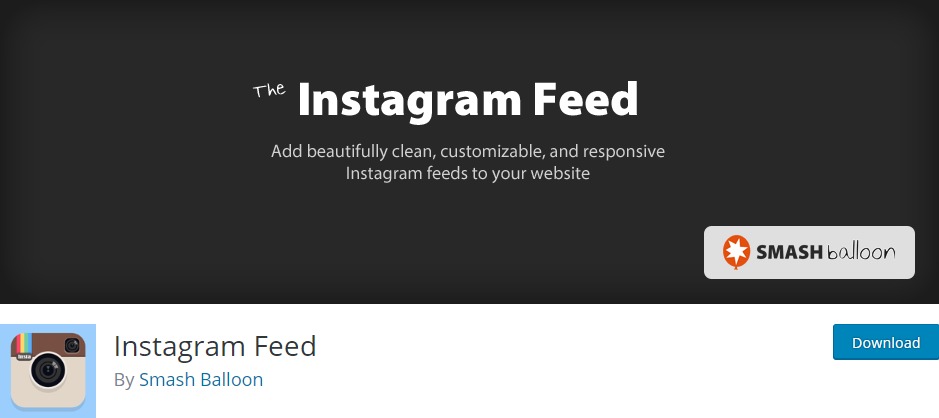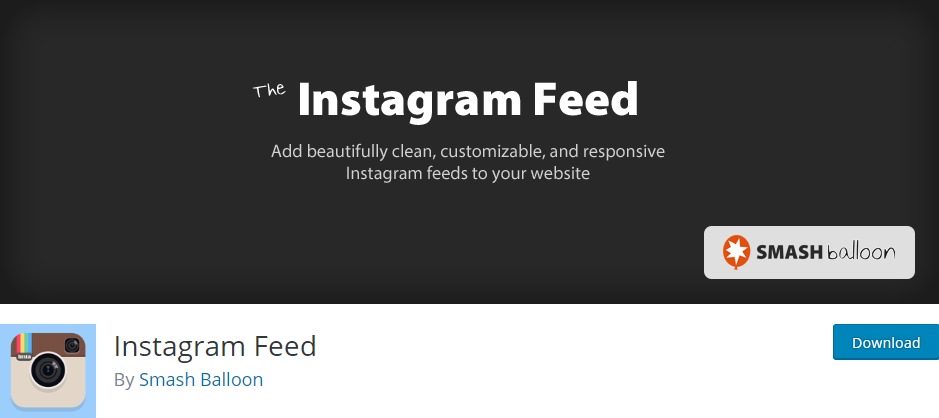 Things just keep getting better and better. If you're looking to create beautiful Instagram feeds on your WordPress site, you needn't look elsewhere as the Instagram Feed plugin has your back covered.
Instagram Feed helps you to create responsive Instagram feeds from any non-private account. Additionally, you can display Instagram media from various accounts in a single feed or different feeds.
This WordPress Instagram plugin has some amazing features such as:
Easy to set up
Ability to display photos and videos from multiple Instagram accounts in a single or multiple feeds
Responsive design meaning your feeds will look amazing across multiple devices
Fully customizable – You can customize the number of photos in a feed, width, height, background color, number of columns, image spacing and more
Shortcodes that allow you to turn your Instagram feeds whichever way you desire
Custom CSS and JavaScript to enhance your feeds
Infinite loading with the Load More button
Follow on Instagram button
"Simple and concise – Excellent plugin. Simple and non-bloated. I had a couple small issues with the plugin when I first started using it, but a quick comment on the support forums got a new version pushed out the next day with the fix. Awesome support!" – Josh Jones
WP Instagram Widget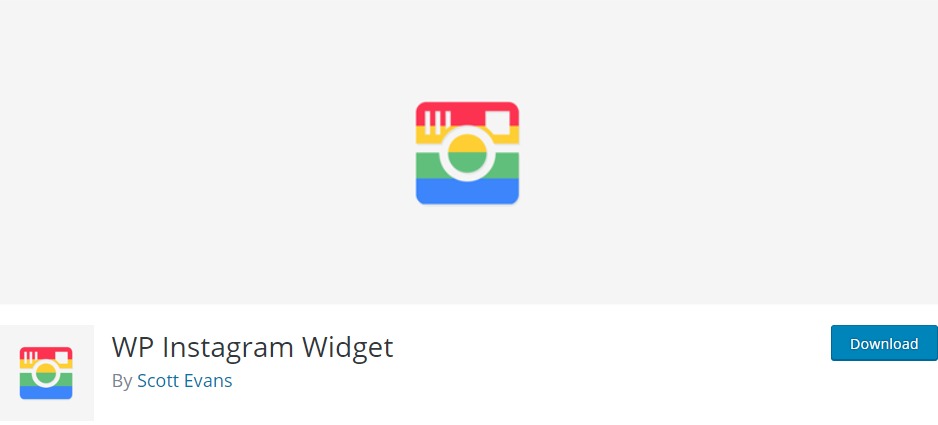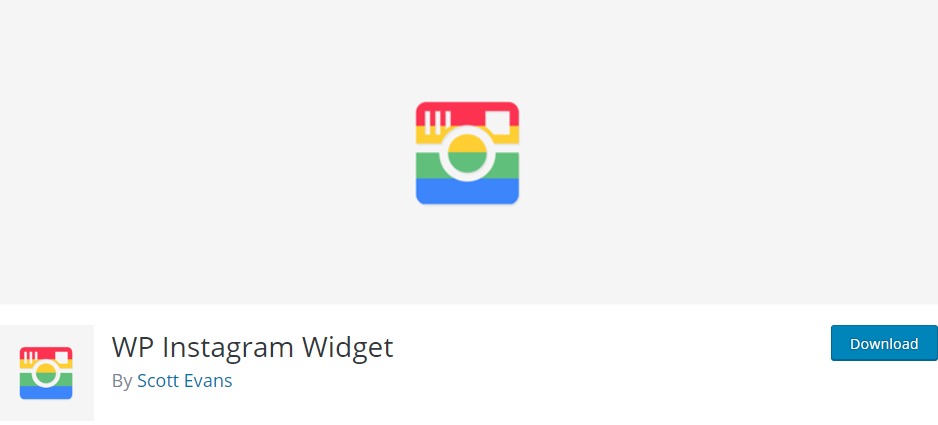 Perhaps displaying Instagram feeds on your website isn't your style. You'd like to go with a lightweight solution, you know, something like a sidebar widget. Well, if that's how you roll, say a big hello to WP Instagram Widget.
Why did this WordPress Instagram plugin make it to our list today? For starters, it is incredibly easy to set up and use. It is beginner friendly you should be done setting it up in a minute. Other features include:
Ready to use out of the box, since you don't need to provide your Instagram login details or sign via oAuth to use WP Instagram Widget
Fully customizable to match your style
Clean and sensible markup
Caching functionality
Five filters and hooks that help you to filter videos and add custom classes
Enjoy Instagram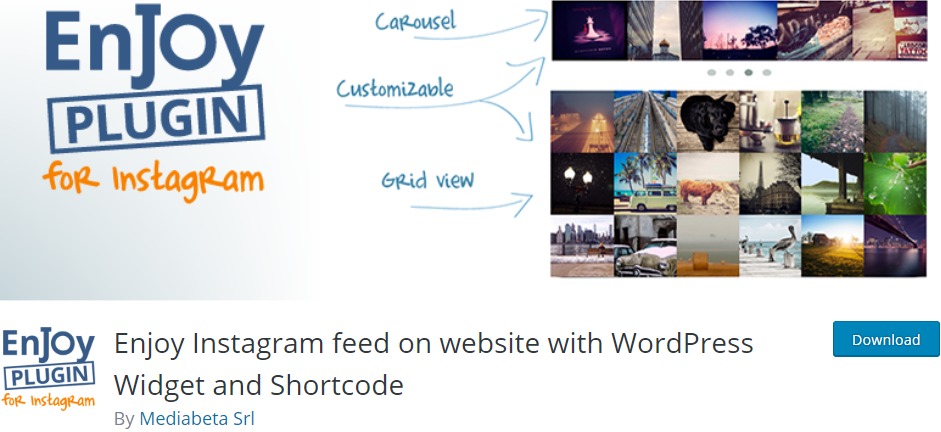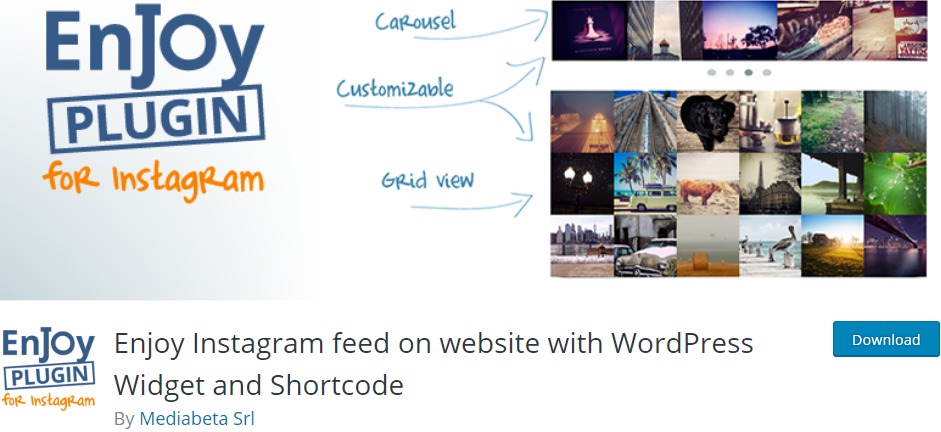 Last but not least, we have Enjoy Instagram by Mediabeta Srl. I bet you'll agree it is a lovely name for a plugin but is it worth a mention on this list? Let us dive into the features department and see what you can expect.
Enjoy Plugin seems to have it all. It ships with a gallery, widget, shortcode and a boatload of options. Here is a tiny sample of the features you get in Enjoy Plugin
Lightbox carousel with caption and navigation arrows
HTML 5 video support
Responsive and mobile-friendly design
Instagram video visualization
Ability to display posts in Instagram Carousel feed and Instagram Gride feed
Shortcode button in the WordPress post/page editor
Display Instagram media based on hashtags or profiles
Sidebar widget
Fade in effect for Instagram Grid view
Customization options to control the number of columns and rows
Enjoy Instagram has a good number of features the highlight being the ability to create fully-fledged galleries from Instagram.
Conclusion
Instagram offers you a great experience for posting and engaging with users, you just need to choose one of these WordPress Instagram plugins for your site, set up the thing and get posting, and you get the Instagram content on your site. I recommend Intagrate the ability to create posts from images.
Did we leave out your favorite WordPress Instagram plugins? Please let us know your recommendations, suggestions and thoughts in the comment section below.
What to hear about our latest deals and new posts? Subscribe below 👍