So, you've been working hard to build a strong online presence, drive traffic to your website, and generate more sales for your business. And so far as you can tell, whatever it is you're doing, is working.
The problem is, without actually tracking the data, you'll never know whether you're actually making progress or not. Worse yet, you may be missing out on huge opportunities to grow even more, simply because you don't know who is coming to your website, where they're coming from, and what they're doing once they get there.
All businesses, no matter what size, can benefit from investing in an analytics solutions to track what's really happening on their website at any given moment.
That's why today, we're going to look at the top website analytics solutions for your small business so you can start monitoring your strengthes (and weaknesses) and providing customers more of what they want (and less of what they don't).
But first, let's take a closer look at why website analytics are crucial to the growth and success of your business.
Why Invest in Website Analytics?
In short, website analytics gives you the data to track what people are doing on your website once they land there.
With this data, you can learn what it takes to attract more site visitors, encourage more sales, and retain more customers that will stay loyal to your brand.
In addition, you can use a reliable website analytics solution to:
Get to Know Your Customers. Learn things about your site visitors such as their age, gender, interests, and even location to better optimize their experience on your website.
Discover Your Site's Best Content. Find out which content on your website gets the most visits. You can also learn valuable information such as the average session duration per visit, the bounce rate for individual webpages, and the landing pages that convert the highest.
Improve SEO. Create highly targeted content that drives the right kind of people to your website that are likely to convert. Also, learn which keywords drive the most organic traffic your way, find out which websites refer site visitors to you the most, and even reveal what people are searching for while on your website using your site's search bar. All of this increases engagement, lowers bounce rates, encourages people to take action, and helps you rank higher in search results.
Track Revenue. Track eCommerce metrics such as which products are the most popular, average order values, and number of transactions your site sees over time.
As you can see, website analytics is important if you want to succeed.
So, let's see which analytics tools are available to you so you can start tracking site data and making better business decisions.
1. Google Analytics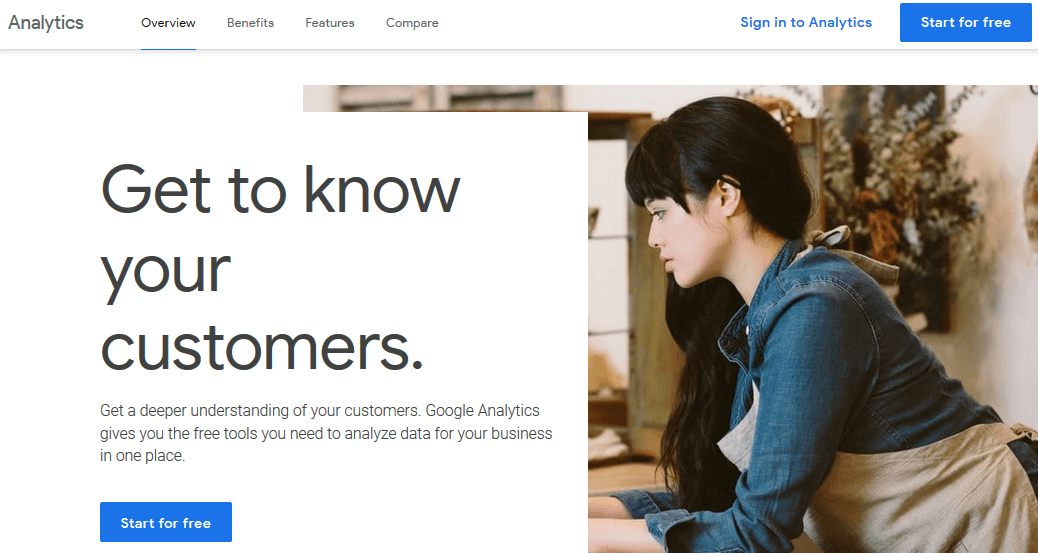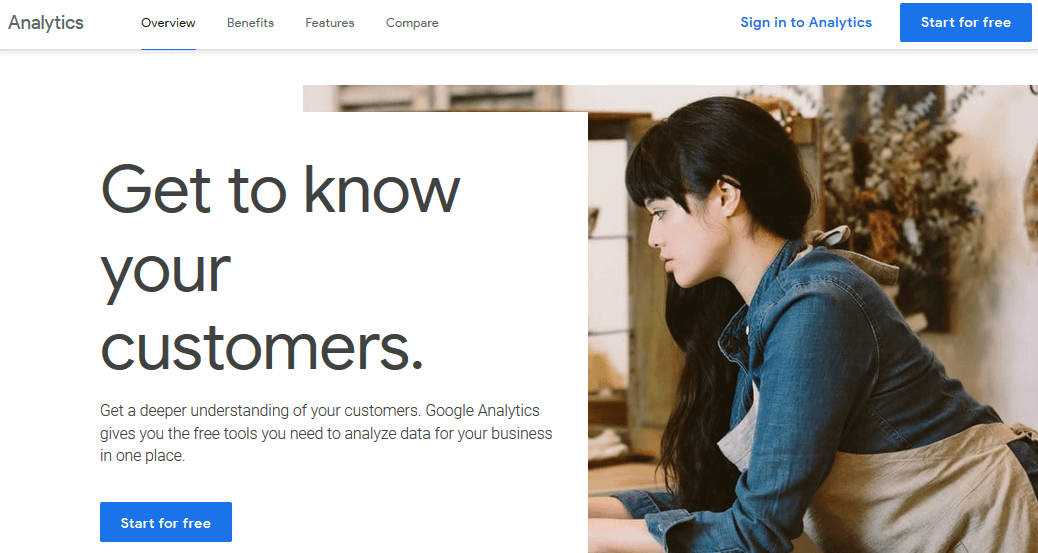 Google Analytics is a free analytics solution that gives you all the tools you need to analyze the data for your small business in one convenient place. For example, view several built-in reports to get a bird's eye view of who your site visitors are, what content they're looking at on your website, and whether your eCommerce shop is growing.
This analytics solution is one of the most popular to date, and is great for any size business. The only downfall is that there is so much available data to view it can be quite overwhelming for those not familiar with the platform.
That said, accessing basic data such as bounce rates, traffic numbers, social media clicks, device use, and site visitor location is easy and straightforward. And even if you don't dive deep into everything Google Analytics has to offer, you'll have plenty of valuable data on your hands to make improvements to your small business.
2. Crazy Egg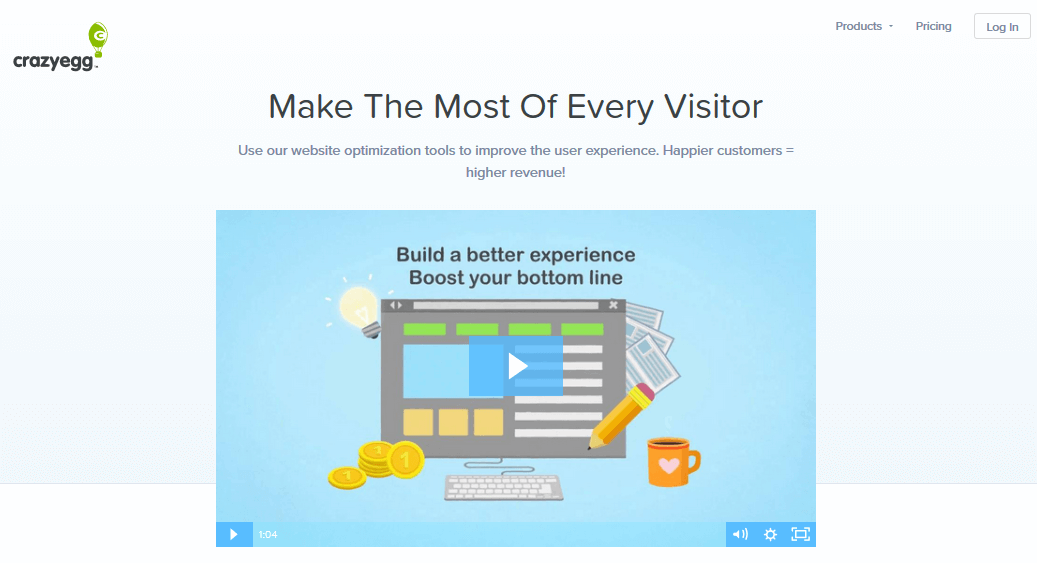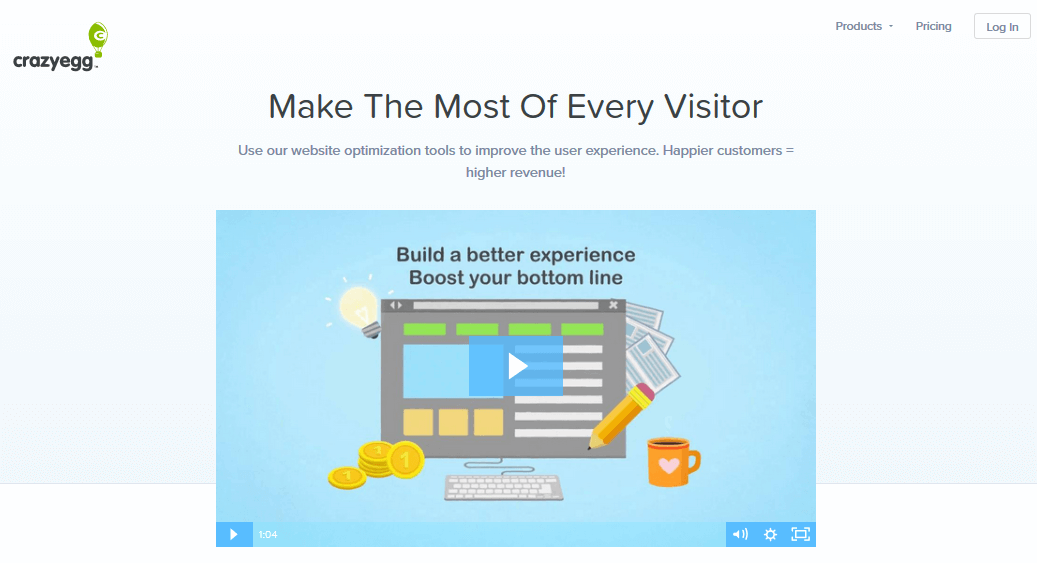 Crazy Egg is an analytics tool that aims to show you what's working for your small business and help you discover what isn't so you can make changes. It also gives you a platform for testing new ideas so even when you find something that is working well, you can make it work even better.
One of Crazy Eggs' neatest features includes individual session recordings of what your site visitors are doing while on your site. Find out where they're navigating, where they're getting stuck, and why they might be abandoning your website. You can also run A/B tests on your website, find out which site version converts the highest, and make a data-driven decision about which version to use.
3. Optimizely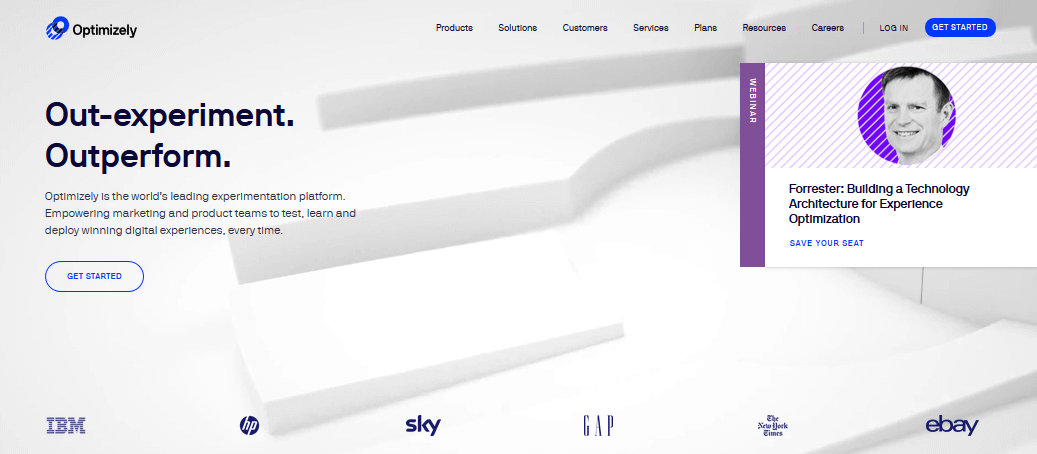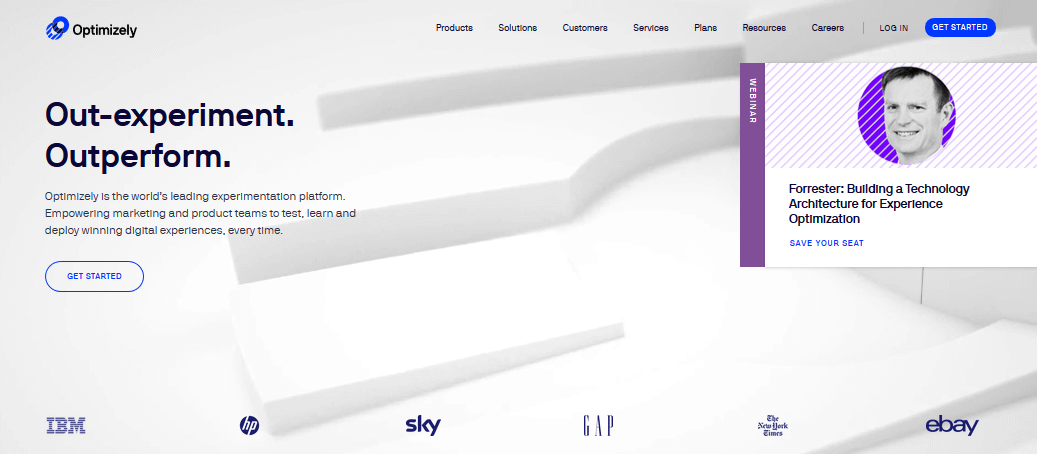 Optimizely is simple analytics tool that shows you what your site visitors are doing on your website using split testing. Create experiments using the easy to use interface, find out what convinces people to take action on your site, and make the needed changes to boost traffic, conversions, and sales. Better yet, segment your target audience in a controlled fashion, see how many people see each version of your experiment, and get trusted results from Optimizely's exclusive Stats Engine technology.
You don't have to know any code to use any tools available in Optimizely. And, you can even take advantage of the eBook available for download that will get you started in the right direction when it comes to running unique experiments on your website to improve conversions.
4. Clicktale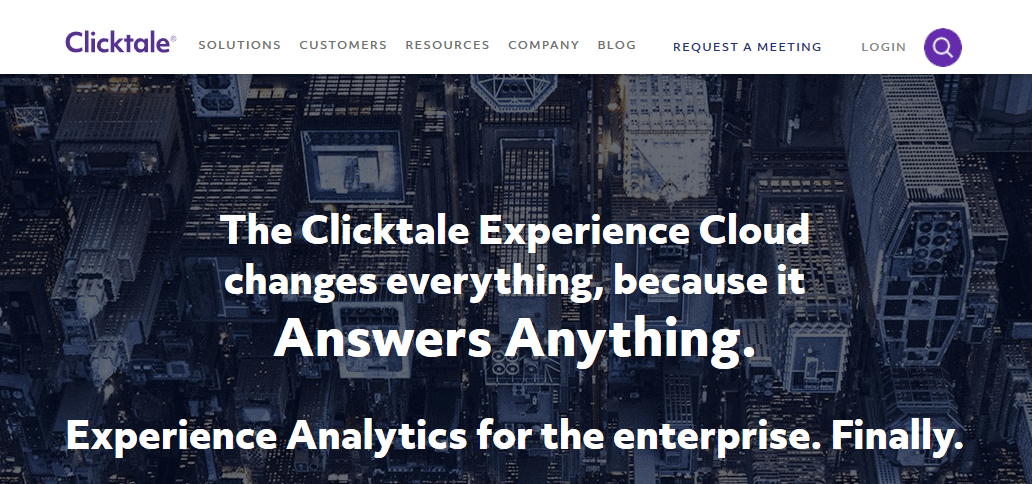 Clicktale does what many analytics solutions can't – show you from start to finish exactly what a site visitor does once they land on your website. Creating visual heatmaps for you to view, this analytics tool gives you everything you need to find your faults, make the right changes, and grow from there. Check out mouse movement, clicks, scrolling, and more to see how people interact with your site's content and products.
Additionally, see how your internal linking fares when people come to your website to visit. Watch how they hover, click, and hesitate to see which calls to action are the most useful for increasing conversions and sales. Lastly, get insight into more traditional forms of data such as daily traffic so you can ensure your site visitors are finding you organically, engaging with your content, and not abandoning your site.
5. Exact Metrics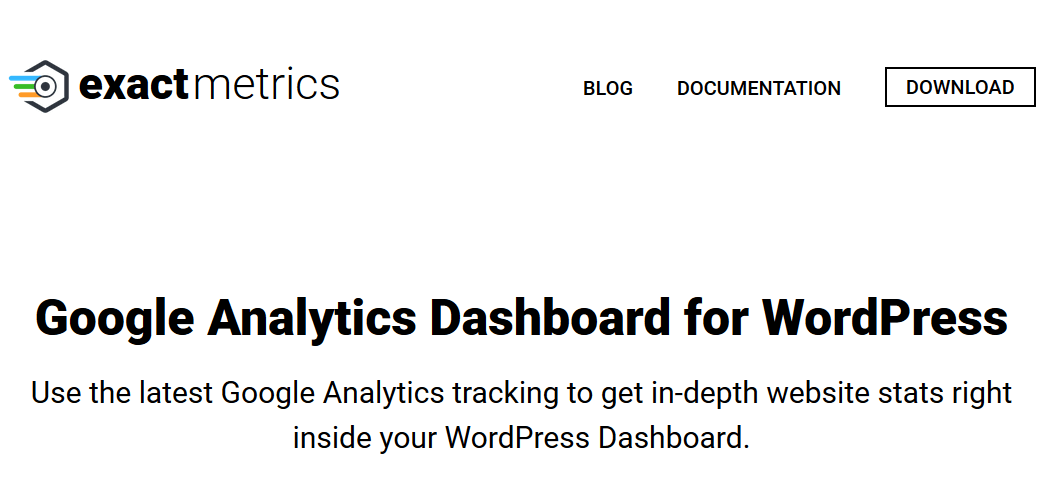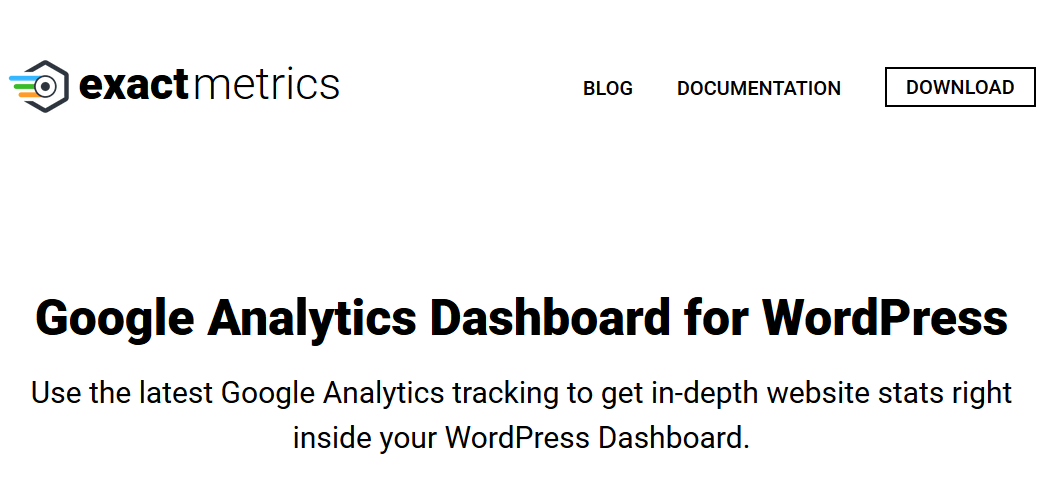 Exact Metrics is another free analytics tool that works seamlessly with WordPress. It connects directly with your Google Analytics account so all data collected can be sent straight to your WordPress dashboard. With it, you'll find features such as universal analytics, file tracking, demographics reports, real-time stats, and affiliate link tracking.
In addition, view data like the number of sessions, pageviews, and bounce rate to see how well your content engages site visitors. Find out which device types visit your site the most so you can cater to the right screen resolutions and ensure a perfect user experience. Lastly, discover which channels bring in the most traffic, where site visitors are located, and which keywords are the most popular.
The Best Analytics Tools for Your Small Business
And there you have it! The top website analytics solutions on the market to date that can help you better understand your site visitors, what they do once they land on your website, and what they want more of from you to remain loyal customers.
The great thing about analytics solutions is they all do something a little bit unique. That way, no matter what kind of data you're trying to collect about your website to grow your small business and succeed, there's a solution available.
And that about covers it for us. Do you know of any other analytics solutions to use that can help small businesses thrive, despite the increasing competition? We'd love to hear from you. Feel free to sound off in the comments below.
What to hear about our latest deals and new posts? Subscribe below 👍