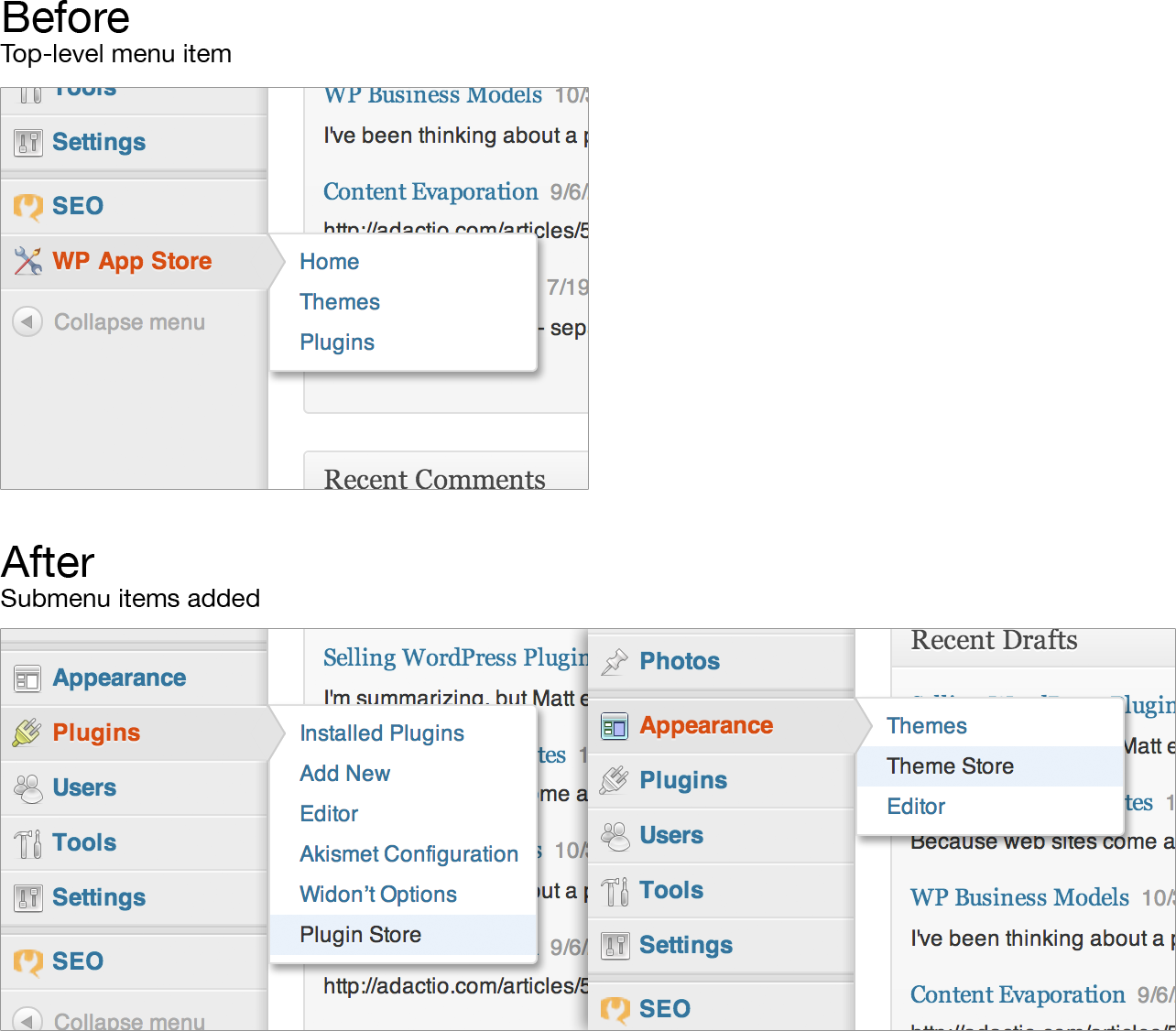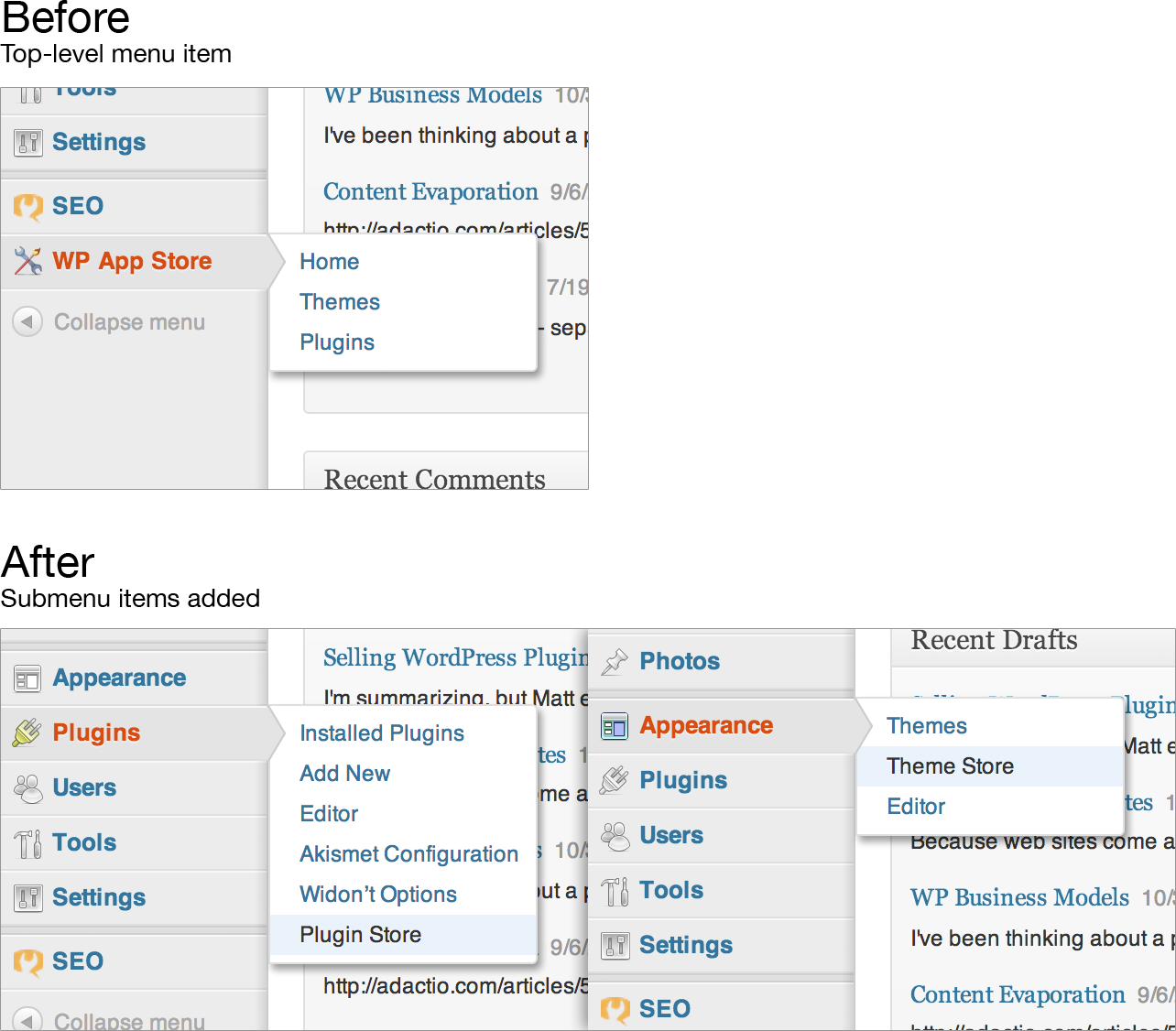 Before we launched WP App Store, we went back and forth on where we should add the WP App Store plugin top-level menu. Should it be at the top or bottom of the WordPress dashboard menu?
Although we liked the prominence of having it at the top, we realized that people wouldn't be using it every day. Posts, Pages, and other menus would be used much more often. Our menu didn't deserve to sit above them and push them down. Still, we were launching and desperately wanted the exposure. It was a tough decision.
In the end, we decided that it was best for our customers to have our menu item at the bottom of the menu.
There are other plugins (cough Jetpack cough) who haven't considered this carefully enough and jam their menu item between Dashboard and Posts. This is a disservice to their customers. Fortunately, there's a plugin (Menu Humility) whose sole purpose is to move all offending menu items to the bottom.
Some of you, our customers, have even challenged the idea of having the WP App Store top-level menu item at all. Even at the bottom of the menu, you find it is still just too prominent. Having WP App Store in the top-level menu at all is a deal breaker. Some of you don't want your clients seeing it. After careful consideration, we totally agree.
WP App Store is the missing marketplace for WordPress. As such, it should blend in as much as possible.
So, continuing our recent trend of listening to our customers and taking action, we've removed the top-level menu item and added submenu items under Plugins and Appearance. Although there is no menu item for the home screen anymore, you can still get to it by clicking on the WP App Store title in the header while browsing the store.
We know many of our customers will be happy about this change, but we also hope that it will tip the balance for those who have been hesitant to try WP App Store.
What to hear about our latest deals and new posts? Subscribe below 👍